Our water treatment solutions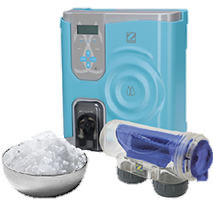 THE UNPARALLELED GENTLENESS OF PURE, CRYSTAL CLEAR WATER
The best of pool treatment solutions brought together in one concept: MagnaPool®. The magnesium-based minerals, combined with the fine filtration of Crystal Clear glass, provide you with unrivalled pure and soft water, while remaining environmentally friendly.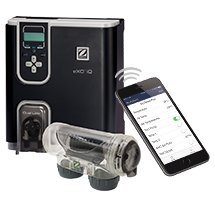 GUARANTEED STRESS-FREE SANITATION
Get the most from your pool, with the help of the salt chlorinator. Gone are the days of handling chemical products, with less maintenance and guaranteed sanitation for your pool. Connect a pH regulator to your salt chlorinator for greater peace of mind.
THE BASIS OF WATER TREATMENT
pH and chlorine regulators ensure balanced and sanitised water at all times through gradual dosing, a method which is both safe and respectful of your bathing comfort.
Reliable: Long-life electrode (10,000h)
Durable: IPx5 waterproof case that can be installed anywhere
Versatile: Overproduction Boost Function and Low Function (with cover)
Intuitive: backlit LCD display with integrated programming clock